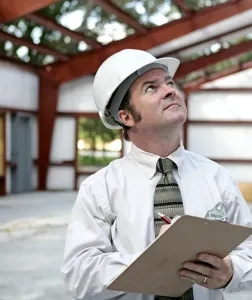 National Steel Buildings, provides quality pre-engineered steel buildings for commercial, agricultural, industrial, and residential use, all over the nation.  Our process is simple and straightforward, we invest the time it takes to get things done right the first time.  At National Steel Buildings, we take the time to build lasting relationships with the clients and builders we serve. We work closely with each order to facilitate a design that not only meets the customers needs but also their budget.
We take the time to insure that each building is designed in accordance with local and state building codes and any loads specific to the job. Our team takes time to review the bill of materials and construction drawings very carefully.  We do this to insure that every piece needed to build your building is delivered and ready to install.  We take the time to coordinate the delivery of the building, insulation, and any other specific buyouts with each customers and builder to keep their projects moving.  We take the time to check in with them during the construction process to help answer any questions along the way.
Simply put, We take the time and go the extra mile for our customers, before and after the sale, because that is what they deserve!